Anderson Auto Group Donates Beer for Comrades!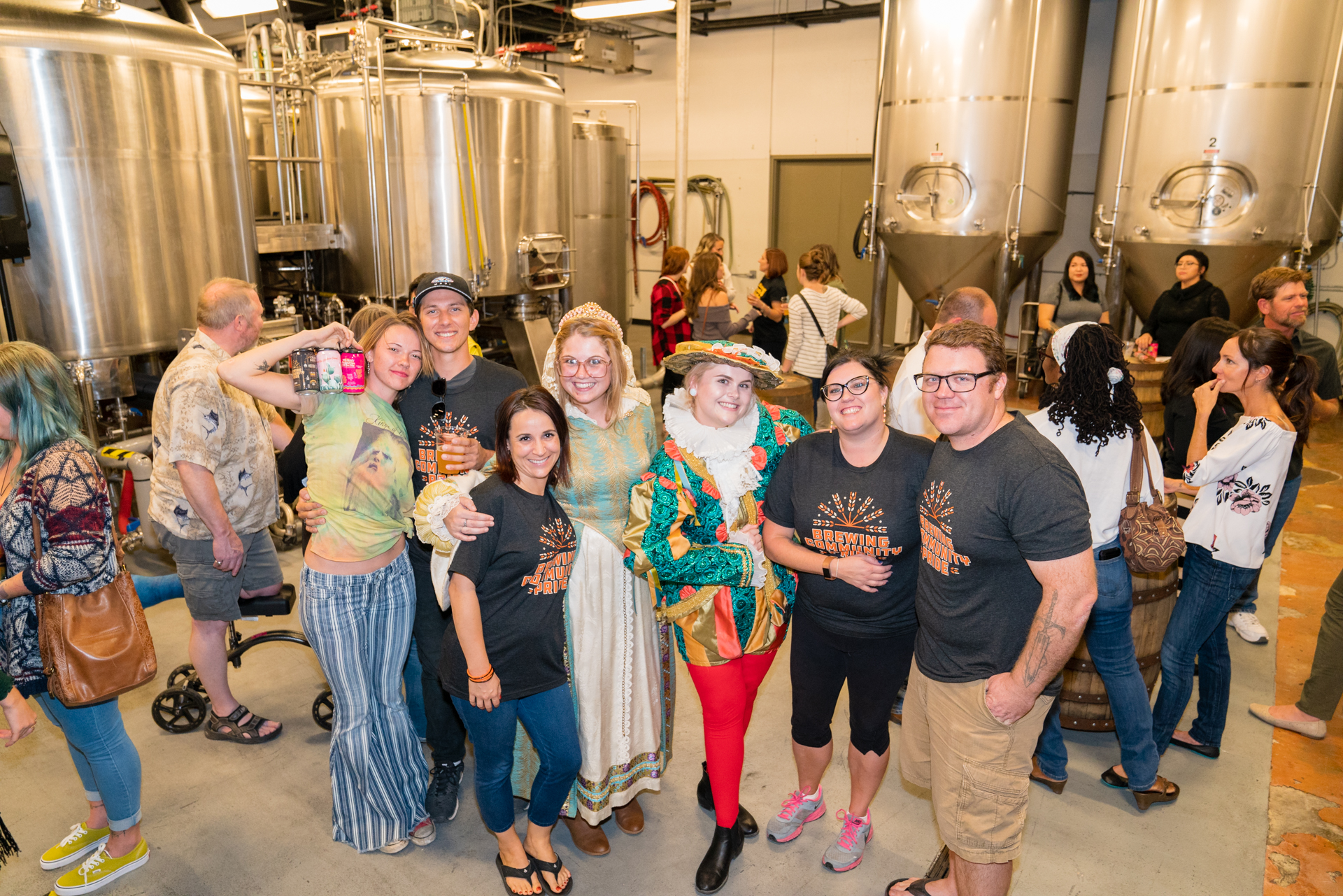 Who attended the Foundation 50 party in October? The party of the century helped celebrate the 50th anniversary of the London Bridge in its forever home of Lake Havasu. The presence of the London Bridge has brought years of economic splendor and a booming tourism for our city.
So, in order to bring the citizens together, the Partnership for Economic Development thought: What better way to celebrate than with beer? To get the ball rolling, the three local breweries joined forces: Mudshark Brewery, Barley Brothers Brewery, and College Street Brewhouse. Thus, Brewing Community Pride was born.
Instead of sharing the usual brews from each place, B.C.P. decided to create the Foundation 50 Lager to be distributed via six-pack. Inside each were six unique cans each highlighting a piece of Lake Havasu culture including 90's Spring Break, Across the Pond (a homage to the City of London), Robert McCulloch, Return of Our Northern Friends, Brewing Community Pride, and Lake Havasu City's Sunsets.
The cans were neatly packed in a custom designed box full of fun facts, colorful panels, and history of both Lake Havasu and each brewery. All cans and the packaging were designed by Creative Comrades' very own Aymie Spitzer. The Lake Havasu Sunset Can featured a photo by local photographer, Levi French.
The idea was set and the breweries were in, but as with every community event, there was a need for sponsorships. Community events would not be possible without the altruistism of sponsors. Their donations are what fuel these beneficial initiatives, and promote innovation in a growing a redeveloping economy.
When pondering who to approach to invite as a sponsor, the Brewing Community Pride though of none other than Anderson Auto Group. Anderson Auto Group is a highly valued community partner that constantly is involved in community based initiative, nonprofits, and community outreach programs. They continuously bring value to positive movements in Lake Havasu.
When approached to be a key sponsor for the Brewing Community Pride's Foundation 50 party, they enthusiastically accepted without hesitation and one of the main sponsors of the event.
With their contribution to the Foundation 50 Party, 50 6-packs were donated to Creative Comrades. They saw both Creative Comrades and ASU Havasu as necessary pillars for Lake Havasu community development.
Not only was the contribution a direct benefit to Creative Comrades, but the Foundation 50 event was the first time Anderson Auto Group had heard of Creative Comrades. As it turns out (with no surprise of course) the ideals of the Anderson Auto Group involving innovation, community development, and passion for entrepeneurialship are parallel to those same values in Creative Comrades. After the Foundation 50 event, the two organizations have now created a new collaboration.
This collaborative effort is this same type of networking that makes creative professionals thrive in a close-knit community. Communication between groups with similar ideals is vital to community growth and invaluable for those involved.
We here at Creative Comrades would like to give a huge thank to Anderson Auto Group for their generous donation for the Foundation 50 party in addition to generosity they provide for other community initiatives, non-profit, and outreach for Lake Havasu City. We welcome all Anderson Auto Group associates to upcoming Creative Comrades events as honorary guests.